HPD and Dept of Health LEAD Violation Correction

Don't delay as lead paint violations are VERY time sensitive

Fast response time, quality workmanship, reasonable rates
Guaranteed lead violation removal
Call or email Accredited Environmental Solutions Now!
Lead-Based Paint Violations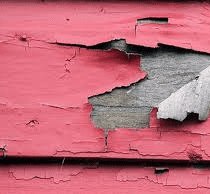 Accredited's EPA-certified abatement personnel will correct all the HPD or Dept of Health lead-based paint hazards while closely following the stringent EPA/HUD regulations governing lead based paint abatement.
New York City Local Law 1 requires additional certifications and documentation from landlords for correction and dismissal of lead-based paint violations. With over 20 years of remediation experience, we will perform the necessary abatement work and use our expertise to help navigate you through the complicated HPD paperwork maze for correcting and eliminating lead-based paint violations. We simplify the process and hold your hand through each phase of the project until the violations are removed.
We are experts at removing older Class C lead paint violation which will enable you to refinance or sell your property.
The tangled maze of NYC HPD or DOH paperwork can be difficult to navigate but Accredited Environmental Solutions is always available to provide guidance or answer questions every step of the way.
New York City Department of Health (DOH) violations are critically time sensitive and should be corrected within five days of receiving the violation.
New York City Department of Housing, Preservation & Development (HPD) 616 and 617 violations are also time sensitive. You only have 30 days to have them corrected including the dust wipe clearance testing.